Wakanda and Sigma. It is more than just Blue Lips or Blu-Phi.
Images, undisclosed resources, devotion to the seat of power, Black Excellence, leadership with complicated layers and a love a hand gestures to show belonging are just some of themes that are Wakanda. Transcendent would be an accurate description of this movie, that for some has been almost as life changing as watching the birth of a child (Bro. Ronald Brown). This visual baptism into a black diaspora that has fully evolved was directed by Ryan Kugler and performed by many brilliant people who have been kissed by nature's sun (thank you Rev. Dr. Otis Moss III). The idea of this movie has existed in the imagination of so many years before production started. We wondered what a cinematic utopia would look like, and would it need a white savior to validate the existence? Would only be for the small screen, and if it was a movie would our own embrace it financially, or bootleg its economic potential? Yet with roadblocks real and imagined we became citizens of Wakanda. With all that we have been exposed too, and hopefully deposited in us by this film does it or should it change how we look at Phi Beta Sigma?
Questions: This movie leaves so many questions that when applied to Sigma do nave easy answers and should be discussed in multiple circles.
Do we have the intelligence and maturity like M'Baku to recognize that just because you are offered a leadership role that you recognize that there are others who are better suited?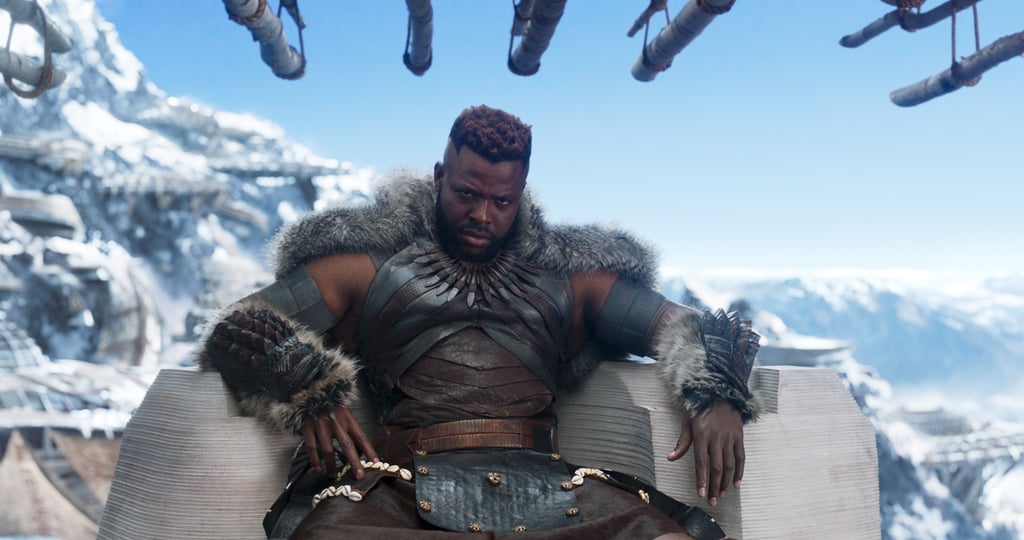 What is our Vibranium?
Who are the heroes and victims of Phi Beta Sigma…? for that matter all Black Greek Orgs?
Where does our image add value?
Where is our image a risk?
Do we achieve only to celebrate Sigma, or others?
Image: It is amazing there are so many similarities of Wakanda to Sigma. The different tribes of Wakanda can be analogous to tribes we have in our fraternity (DCS, Undergraduate, Graduate, Made Brothers, MIP, Former Presidents) diverse yet uniform.  We are grabbed like a hostage and placed in the seat of a voyeur at the on-screen display of how leadership is challenged, technology utilized; and the resources that provide the heart of the countries growth and the potential it has for the rest of humanity. We are voyeurs from the aspect of not being able to turn away of what they have but wondering how we could adapt or engage in that culture. WHAT DO OTHERS SEE WHEN THEY SEE SIGMA?
Sigma… We received our first taste as an undergraduate, perhaps as a Sigma Beta, or even as an adult. For some of us we were like KilMonger hearing of Sigma but offered the opportunity until later in life. When we arrived, it was not as welcomed as we imagined. Wakanda and Sigma have for a long time been at a crossroads of the relationship we should have not only with other Greek Organizations but the outside world. Do we embrace Afrofuturism? Do we look at Wakanda as the example of what Sigma might have been or what we can be?  Brothers we live in a world that is more litigious and provide more opportunities than years before. There are companies and communities who are looking to partner with us, who need the Sigma Vibranium? Do we present an image that is warlike, or one that represent forward Afrofuturism ideal? By the way…. what is our Vibranium and are we ready for Afrofuturism?
The term Afrofuturism in a 2015 article of The Guardian is the "black perspective on the politics, aesthetics and
cultural aspects of science, science fiction and technology."  The land of Wakanda embodied this, and we can imagine it took centuries to build. Phi Beta Sigma has found itself on the other side of a century, what do we want to build?  We love the royal blue and pure white but even if we had "blue lips" does that mean we want to embrace Afrofuturism or are we still reaching back for a past?  A past that if we embrace today is full of legal peril, in some cases socially homophobic, culturally stagnant and economically begging for scraps. You can wear Blue and White all day and just like KilMonger have blue bottom lipped it does not make you understand of value all that is part of Sigma.
A complicated Past:  King T'Challah and KilMonger had to confront a past. The past layered with decisions made by those who were revered but were wrong. Viewpoints, ideology, and leadership decisions were crafted by those scars.  As we love to discuss our past from our revered founders nationally to local and regional leadership, too
much of passion is spent in the hedonistic nature of our past. A past that has left scars emotionally, holding on to undergraduate battle scars far too long after graduation. What are the scars that we have not address? What do we try to leave behind and hope never returns home?
Humanity: One of the underlying themes especially from King T'Challa was his need to restore and preserve life. The initial fight with M'Baku displayed that one can be defeated and still retain not only a form of leadership but of respect. Even as Kil'Monger was clinging to life T'Challa offered the opportunity to save him. Do we take a Western philosophy of winning at all cost even when that victory destroys a brother? We have mocked, and basically ignored any attempts to remove the brutality of destroying of men through acts of hazing. We have several legacy brothers who want the same level of brutal indoctrination as their dad went through, even though we live in different times. Our answers to this violence are effective "thoughts and prayers" to school shooting. Where does Sigma stand in protecting the humanity of our own brothers as well as the communities at large?
Vibranium: T'Challa represents what Sigma should look like under forward leadership where we are purposely designed to work with outside leaders and organization.  Vibranium is the resource of Wakanda. It powers the cities and various technological advances, but without leadership it lies dormant. What do we want to offer a
society that is starving for Wakanda-esque leadership? Sigma leadership has a great wide rearview mirror as our cause speeds on its way, but our windshield is often a cloudy gaze. Every time we look in the Sigma windshield too many of us want to look at our past. A 20TH century model in a 21st century environment will fail. Wakanda to most of the world is a backwards country with very little resources. Sigma to the rest of the world is…………. WHAT? Do we have any added value or a power base that should be acknowledge?  The NRA speaks little of its membership, and for as small as they are they are formidable and have one agenda. The Vibranium of Sigma had been lost and buried. The power we have to change the world is lost is the minutia of how one is made, and what region did one come from and even the challenges of sexuality. We have no unified agenda or offering to corporate America who has a resource we need, and we have somethings they need.
Ways to expose our Vibranium:
Each undergraduate chapter should have men and women on their campus who they help mentor. When it comes time for graduation they along with other men of Sigma should be matched to Brother of Sigma or Sister of Zeta to help find a job. That exposure to Blue Vibranium of networking will feed graduate chapters with more prepared members.
The Vibranium of social action should not be hidden due to fear. Yes, we are non-profit, but we act more non-powered. What are we scared of? What has the fear gained us?
Our Image can be so powerful but too often has a perfunctory impact. If we embody "Culture for Service and Service for Humanity" then our Image must brighten the landscapes. As in Wakanda even a change in leadership won in ritual combat was not initially popular was followed by the Dora Milaje, because Wakanda/ Sigma comes first and not who we like in leadership. Do we protect Sigma's and rituals because they are more important than what type of advertisement we want for an event, or do we do our own thing? (Stop the camel and Wolf nonsense)
Is the Vibranium in Sigma unique. Do we share the same mound of Vibranium with the other Divine 9? If one or both is the case how do, we mine this resource and help the world?
Like Sigma and The Black Panther, we love and our challenged by not only its complexities, but desire and simultaneous inability to do more, and be stuck in the past.  Life does not leave us with simple endings, and so with that….
WAKANDA FOREVER…… 

PHI BETA SIGMA FOREVER……